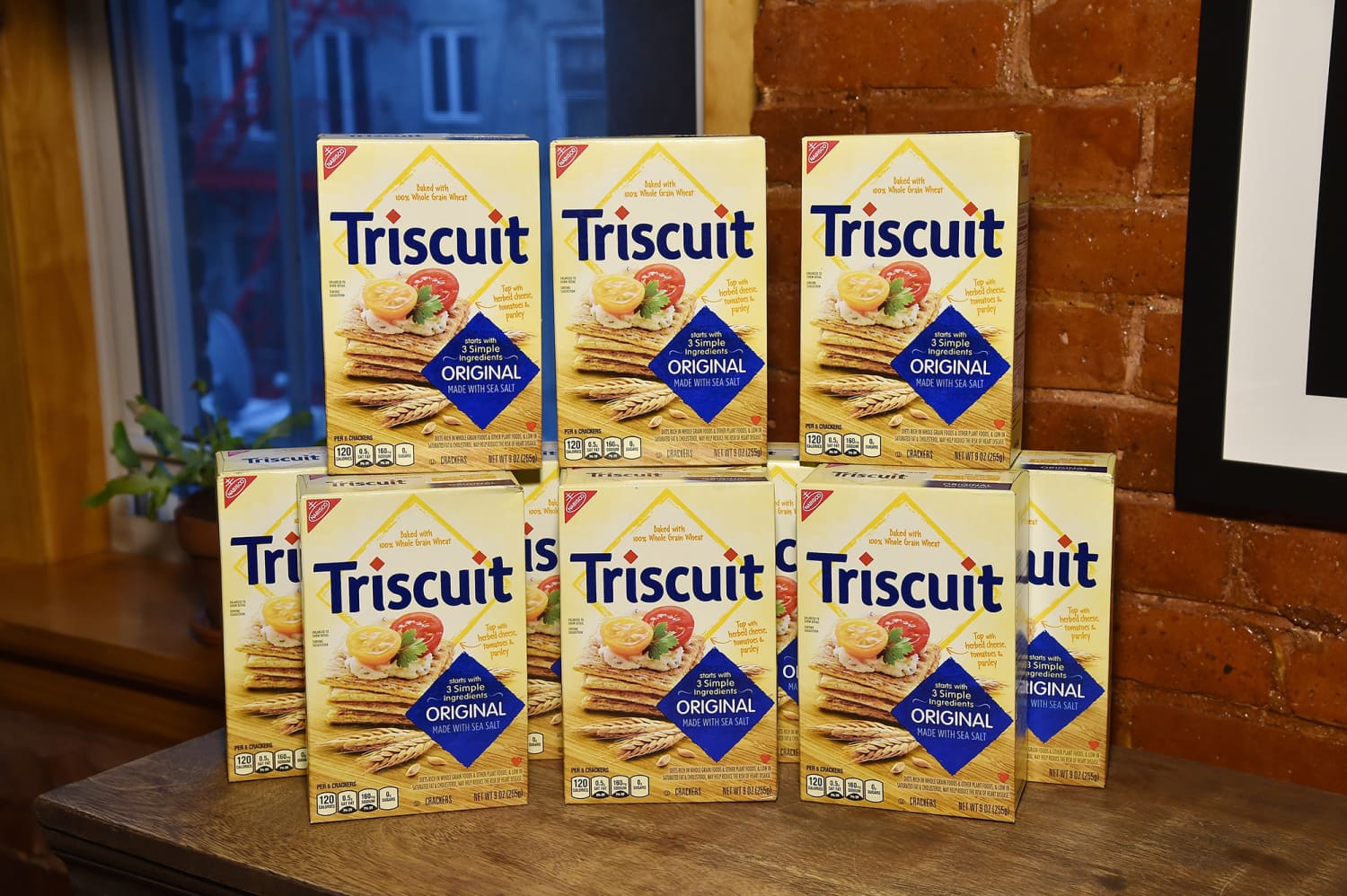 How many times have you mindlessly shoveled the woven wheat squares of Triscuit crackers in your mouth, made little stacks of them with cheese, or handed them to your kids to keep them quiet? Now think about how many times you've ever considered why they're called Triscuit? None? Us either.
The story begins at a party (don't they all) where he asks people what the name might mean. "It's clearly based on the word 'biscuit,'" he recalls saying, "but what does the 'tri' mean?" The group came to the obvious conclusion, that it stemmed from three — as in tricycle or triumvirate — but what did it have to do with three?
Google didn't have the answer, and, it turned out, neither did Nabisco, which makes the cracker, and who he wrote to and asked. But they did know one thing: it does not mean three.
The one theory Boggs and his friends had was shot down. But writers aren't easily deterred (we always have so much to procrastinate!) and Boggs soldiered on, looking up some early Triscuit advertisements. Here is what he learned: "In the early 1900's, Triscuit was run out of Niagara Falls. And their big selling point? Being 'baked by electricity.' They were 'the only food on the market prepared by this 1903 process.'"
While they had been looking at "tri," he realized, he should have been looking at "tris"—as in electricity. How shocking!
Shortly after he published the thread of his findings, the official Triscuit twitter account managed to confirm that was correct.
Now, perhaps Boggs can dive into the next mystery: why couldn't they tell him before, but they can now confirm?