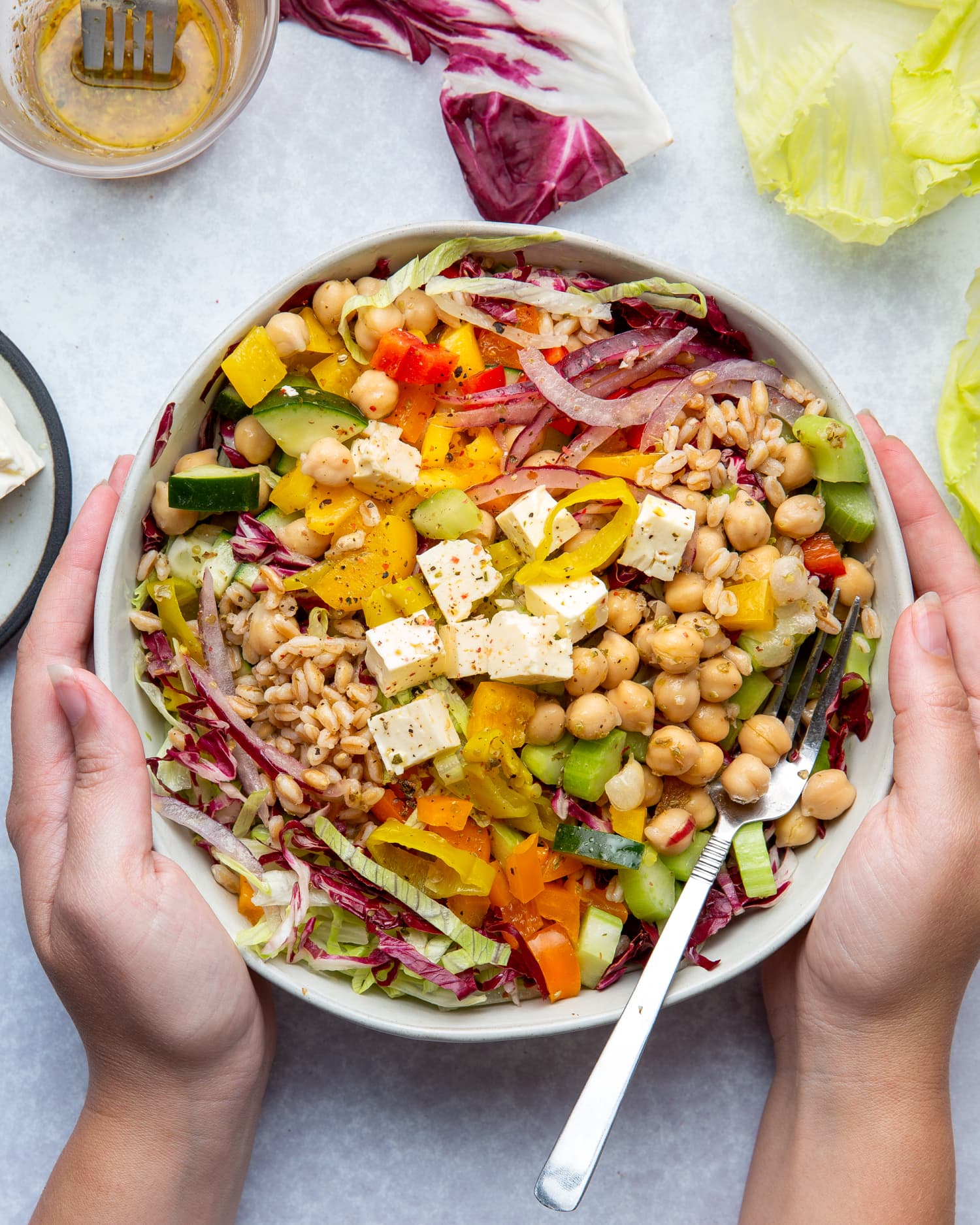 Whether you're feeding yourself or a family, figuring out what to make for lunch day after day can be a real pain point. It is for me. And that's exactly why I turned to big-batch lunch recipes that yield enough to get me through the week, if not longer.
I'm a strong believer that batch cooking is one of the best gifts you can give your future self, for lunchtime and beyond. And it's more than just the food. The beauty of batch cooking is that when you put in all the time and effort upfront in a single meal prep session, you only dirty and clean the dishes once.
Through time and experience, I've learned that some types of lunches lend themselves to batch cooking much better than others. For starters, you'll want to stick with meals that are built to last and will keep well for at least several days without wilting or getting soggy, stale, or dull. Things like grain salads, hearty slaws, and rice bowls all fit the bill. It can also be helpful to stick with options that can be scaled up, as well as ones that can be frozen, like soup and savory muffins.
Here are 25 of our favorite big-batch recipes that help make lunchtime easier.
These one-bowl meals lend themselves so well to batch cooking. A great tip anytime you're making rice and grains in advance: Once cooked, spread them on a baking sheet in a single layer and pop in the fridge to cool. It helps the grains cool faster, and most importantly allows them to keep their toothsome texture.
Unlike grain bowls that are assembled in layers, everything in this big-batch lunch gets mixed together. Hearty options like farro and quinoa are two top picks since they keep their shape without getting soggy, yet soak up all the flavors of the other ingredients and dressing. Expect these salads to taste better and better each day.
Big-Batch Slaws and Hearty Salads
Green salads typically don't hold up well when made too far in advance. Hearty salads and slaws that starts with cabbage, kale, and other sturdy greens are a totally different story though.
Big-Batch Soups to Double
A pot (or better yet, slow cooker!) of soup is always a good idea for a big-batch lunch. In fact, I suggest making a double batch if you can. All the options below, like lentil soup, split pea, hearty sweet potato chowder, and even enchilada soup are all freezer-friendly. Make enough to get you through the week ahead and have more to stash in the freezer for later. The way I see it, you're already dirtying some dishes and it doesn't take a lot more effort.
Big-Batch Freezer-Friendly Lunches
My favorite type of big-batch recipes are the ones I can stash in the freezer. These recipes all require some upfront work from your weekend meal prep session, but the reward of grab-and-go lunches for days to come is so worth it. Our top picks are protein-packed folded chickpea quesadillas, sandwich-inspired muffins, and loaded veggie wraps.
Ham & Cheddar Lunch Box Muffins