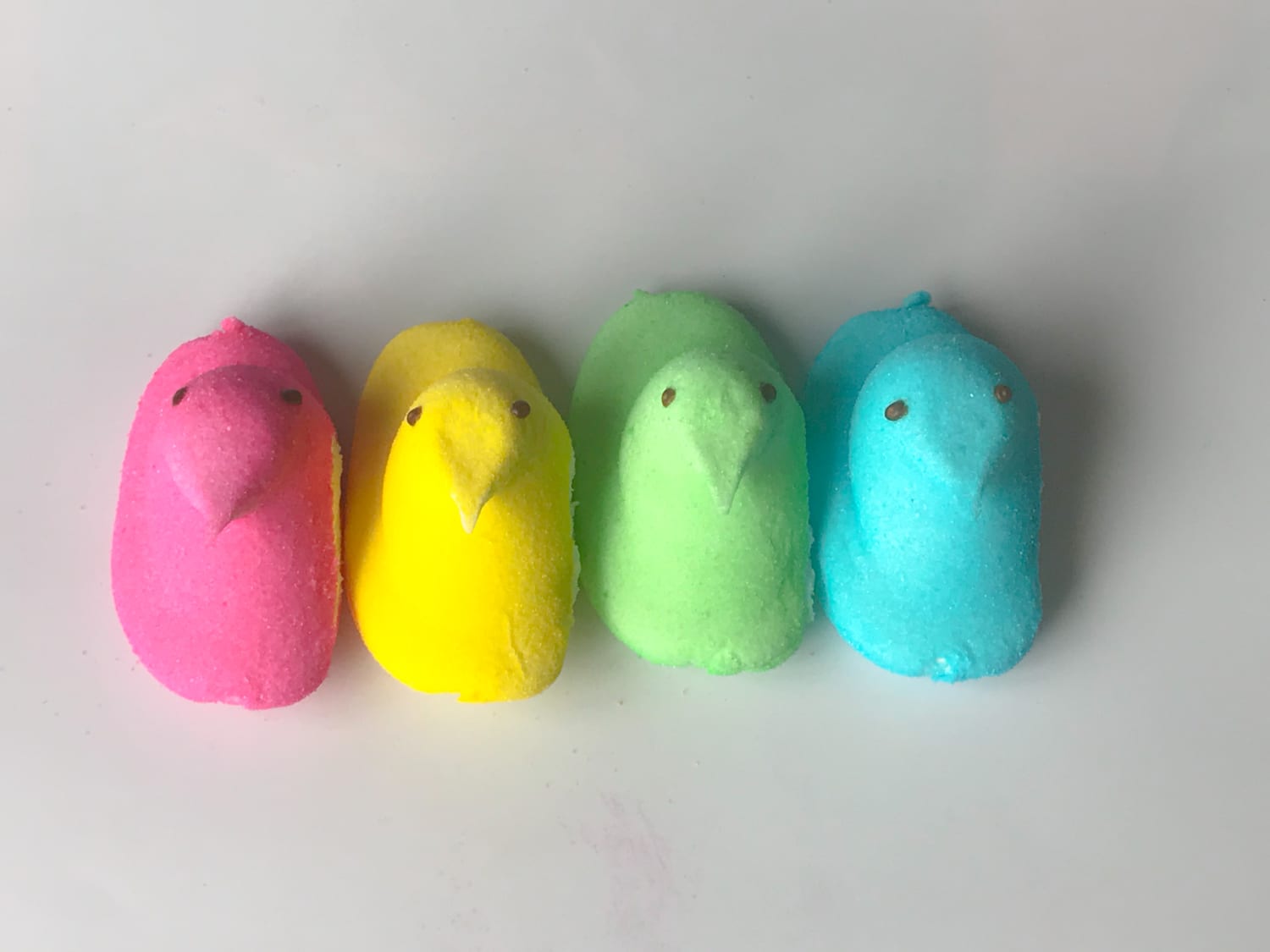 One of the symbols of spring and stars of the Easter candy world are the brightly colored marshmallows in the shape of tiny birds known as Peeps. As the holiday approaches and the COVID-19 pandemic continues to spread, this Easter will see a lot of different things from previous ones, from the big and heavy — no gathering at the Vatican — to the tiny but no less traditional, like the stoppage of the production of Peeps.
Just Born Quality Confections, which produces the candy in its Bethlehem and Philadelphia, Pennsylvania factories, announced that as of today, they were stopping the candy-making and shuttering the factory through at least April 7. The third-generation family-owned business has been around since 1923 and also makes Mike & Ikes and Hot Tamales. Even though they were legally permitted to stay open even as the state closed all non-essential businesses, the company made the call to close for the safety of their team, community, and customers.
Don't worry, though! The company says that they have been ready for Easter and there should be no shortages overall of Peeps. After all, while it used to take 27 hours to make one Peep (yes, really!), now they take just six minutes apiece. Still, individual stores and online shops may go out-of-stock of specific items — like all the cool new flavors they released to specific stores last year — or the yellow ones, which are the most popular. But if you're not picky, there should still be plenty of sticky chicks to make all the Peepzza (yes, Peeps on pizza), and Peepshi (sushi) you could want to eat.
Just remember: if you're still concerned about the supply of Peeps in the world or can't find them online, you could always make use of your time at home and just make them yourself.