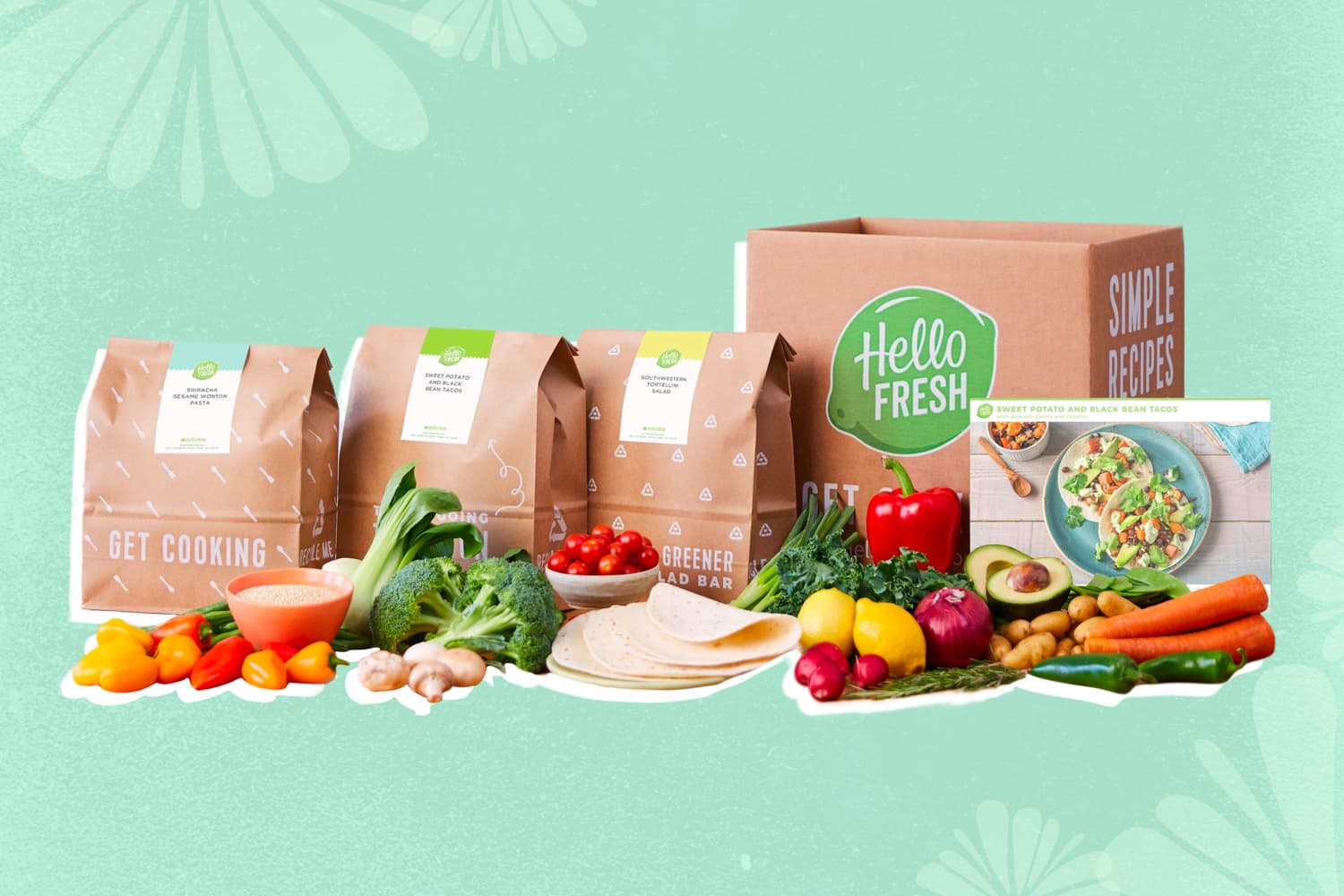 We independently select these products—if you buy from one of our links, we may earn a commission.
If there's one truth about adulting it's that the daily responsibilities of running a home and earning a living can be exhausting. Sometimes it would be nice if you could just come home from work and yell out "what's for dinner?" Just like you did when you were a kid.
That's where meal kits come in. They remove all the indecision and details involved in planning your weekly dinner menu by supplying you with a simple recipe and pre-measured ingredients. It's cheaper and healthier than eating takeout and it saves you time at the grocery store and in your kitchen.
But what's it really like to use a meal service and what are the downsides to these pre-packed kits? I've been using HelloFresh for more than 18 months — and here's what I think.
When you sign up for HelloFresh, you'll choose when you want to receive your meals, what kind of meals you want, and how often you want them delivered.
Options include vegetarian, family-friendly recipes, and low-calorie choices as well as the standard meat-and-veggie box. You can select delivery for two or four people for two, three, or four days per week.
The more frequent your delivery, the cheaper your 'per serving' price becomes. For instance, if you select four meals per week for four people, the price per serving is $7.49 (plus a $6.99 delivery charge). Choose the same options twice a week for two people and the per-serving price is $10.99.
This adds up to a minimum weekly price of $43 for two people for two meals a week and a maximum of $120 for four people for four meals per week, plus the delivery charge.
You choose from a range of weekly menus and must make your selection by the Wednesday before your next order. Skipping a week is easy; you simply select the option on the website's calendar. This is handy if you are traveling or have other plans.
My family chose to receive meals three nights per week, as we find that relieves the pressure of planning and grocery shopping, but still allows us some freedom to make our own meals a few times a week and go out or order takeout during the weekend. There are always lots of choices and we haven't yet found a week where weren't excited by at least three of the menu options.
Save for Alaska and Hawaii, HelloFresh delivers to all states and across Canada.
What I Like About HelloFresh
What I Wish Was Different About HelloFresh
Other Things to Know About HelloFresh
Using HelloFresh in the Long-Run
Overall, we really love using HelloFresh. The service saves us money because we're only receiving the amounts of food we need to make the meals, and we are also not wandering around the grocery store picking up things just because.
We've had the opportunity to try lots of new-to-us recipes and foods that we may otherwise not have had the chance to experience. The preparation is quick and easy and is a nice family activity for my son and me to do together.
The service also helps us to stay within sensible healthy eating guidelines. Even though we don't choose the low-calorie meals, they are not overly large portions, which encourages moderation.
HelloFresh is a meal kit delivery service, not a prepackaged meal, so I still get to touch fresh ingredients and cook from scratch — I just don't have the hassle of meal planning and grocery shopping. For me, that's a win-win and I'll continue to be a subscriber!
Have you used HelloFresh? What'd you think? Leave your experiences in the comments below!