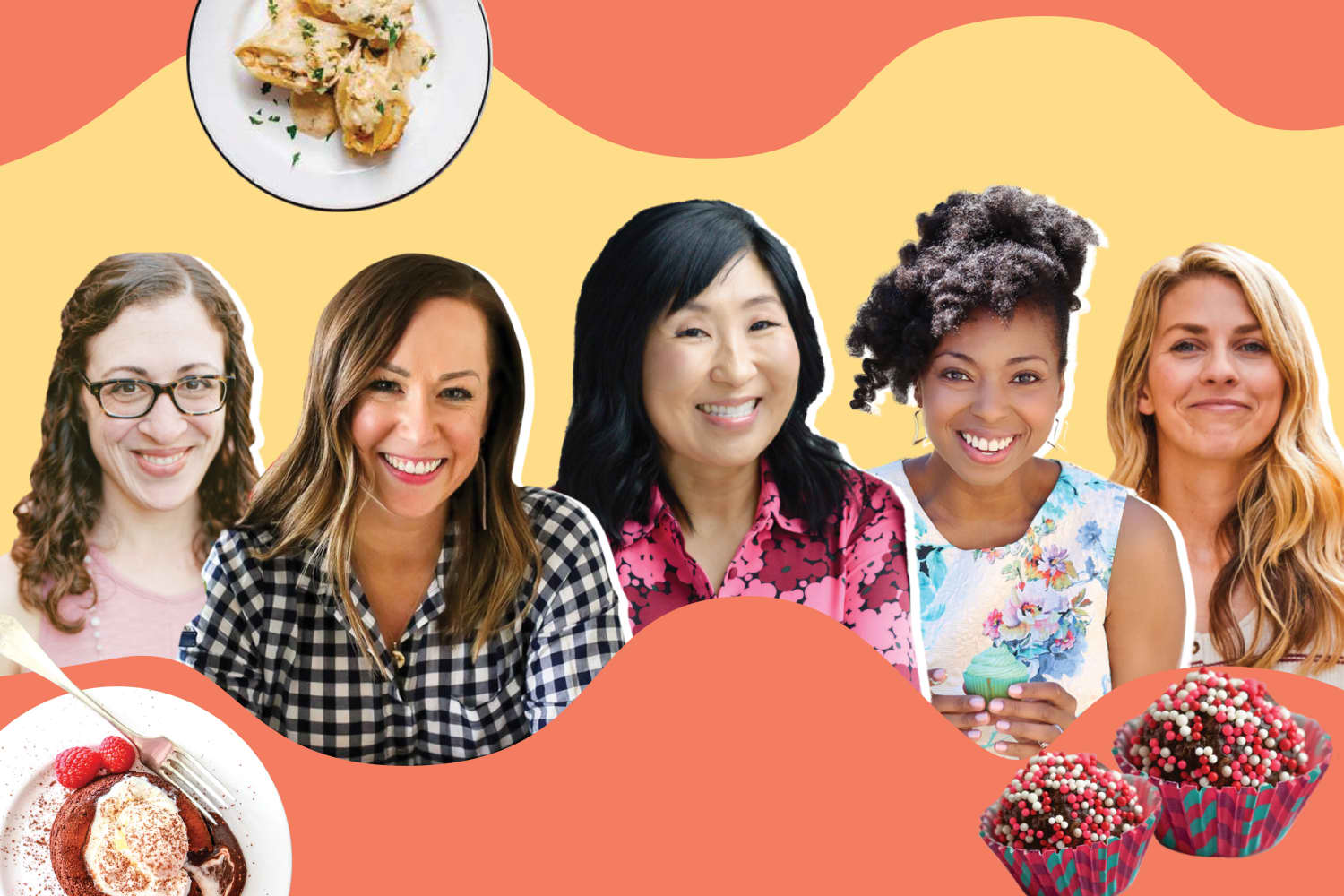 There are two non-negotiable things that must be a apart of any Valentine's Day celebration: chocolate and cheese. It doesn't need to be the obvious cheeseboard or chocolate box, but, whether you're with your S/O or it's a family affair, chocolate and cheese means love.
So, of course, when we asked the Kitchn Collective to share their favorite family-specific Valentine's Day recipes, we were not surprised in the slightest to find that their suggestions were heavy on the chocolate and the cheese. Below you'll find some of their favorite recipes for Valentine's Day, including chocolate truffles and cheesy chicken-stuffed shells.
1. Gluten-Free Chocolate Lava Cake
"I love this recipe for a chocolatey gooey Valentine's Day treat! Aside from being super fun to eat with a soft shell and molton lava center, each person gets an individual ramekin, so no sharing is required!" —Lindsay Grimes Freedman of The Toasted Pine Nut
"I love my husband, I love Valentine's Day, and WE BOTH LOVE CHEESE! There's no better way to his heart than an amazing cheese dip. This white queso is just like the one served at your favorite restaurant." — Becky Hardin of The Cookie Rookie
3. Chocolate Sugar Cookies
"With a super easy method the kids can help with — and they'll want to since you just need clean hands to make the dough! — and a lot less sugar than a classic cookie, these chocolatey cookies are a delicious treat for the entire family. We love to make them as tiny hearts, but any shape works." — Amy Palanjian of Yummy Toddler Food
4. Chicken Stuffed Shells
"Nothing says love like pasta but this recipe feels just as special for the entire family to enjoy. Flavorful chicken and broccoli are stuffed in shells, but the cajun cream sauce is what makes it really decadent. When baked with gooey cheese, it takes it over the top." — Jocelyn Delk Adams of Grandbaby Cakes
"I've never really been into Valentine's Day. Our friends say my husband has it easy because I don't expect the roses and I usually cook on 2/14. But ever since I had daughters, I love celebrating with them and helping them make Valentine's Day cards and treat for their class. We all love chocolate so we'll probably make a batch of these Valentine's Day truffles with sprinkles together." —Alice Choi of Hip Foodie Mom
Your turn: What's your favorite Valentine's Day recipe?